Mini Vinnies
Meet our Mini Vinnies 2019-20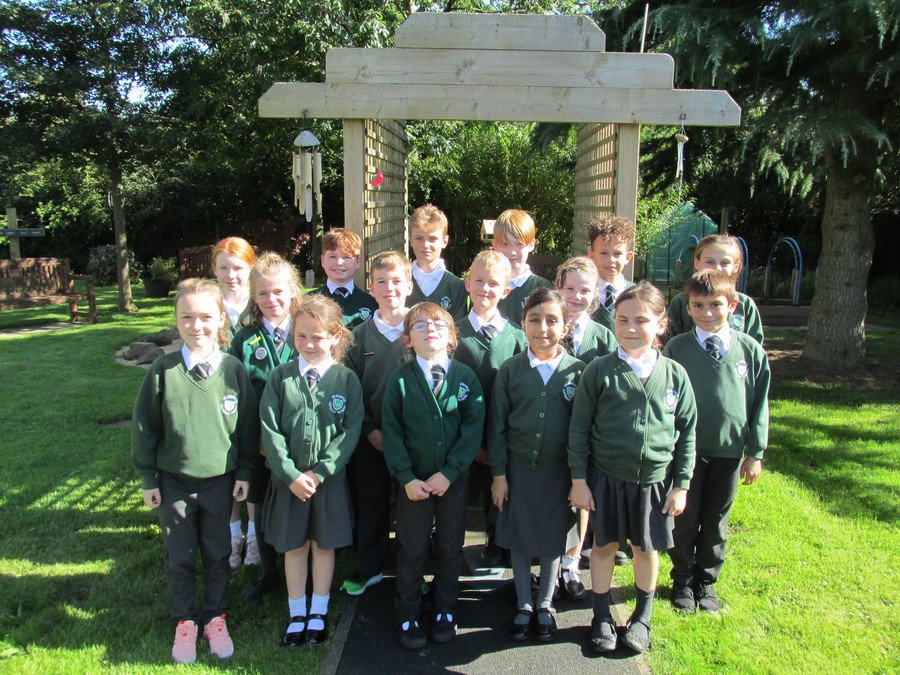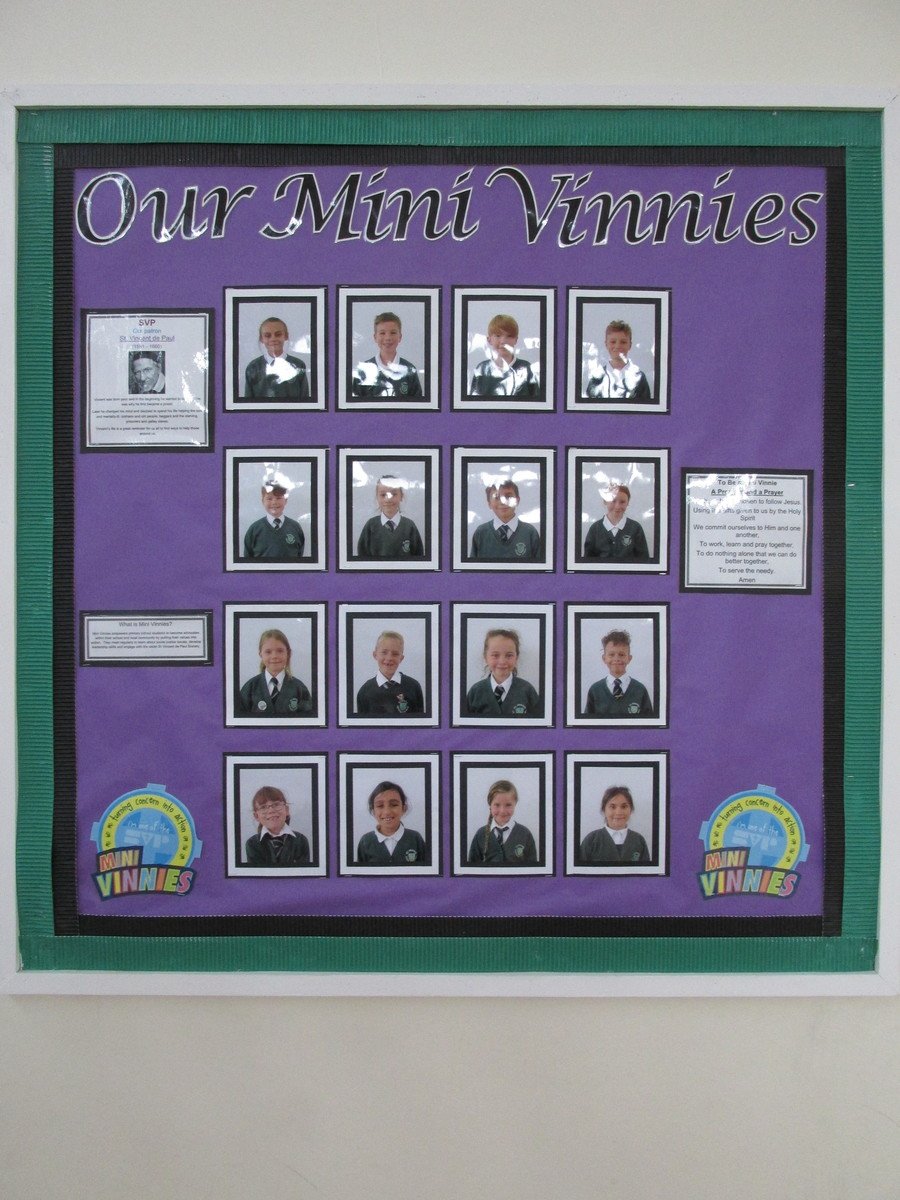 Mini Vinnies Leaders
Mrs Balk and Mrs De Carteret lead our Mini Vinnies in school. They meet fortnightly to pray and decide which charities they would like to support during the year. They also make links with our local community and help others in need.
Day Of Reflection at Blessed Trinity High School.
Our Mini Vinnies went to Blessed Trinity High school to celebrate their work and share good practice with other Catholic schools in our local area. They thoroughly enjoyed the day. The day concluded with Mass led by the Bishop of SAlford
Mini Vinnies visit Leeds Cathedral
Representatives from the Mini Vinnies travelled to Leeds Cathedral to celebrate Mass with other Catholic schools in the Leeds Diocese.
Cancer Research
The Mini Vinnies helped to organise a non uniform day where everyone could dress in pink, purple and blue. Over £100 was raised for the Cancer Research charity.
Mini Vinnies visit to St. John Southworth
Some children from the Mini Vinnies visited St. John Southworth school to join with a group there sharing experiences of collective worship.
Anointing of the Sick
The Mini Vinnies attended the Anointing of the Sick service. They did a wonderful job helping to serve the lunch and tidy away afterwards.
Please look below at the powerpoint presentation made and presented by our Mini Vinnies at Fisher More
Mini Vinnies visit to Fisher More - report by Amelia, Matthew and Eleanor
We went to Fisher More on the 19th October and we took part in a range of activities. Firstly, we presented our presentation in front of the pupil chaplains, Gift Teams and other Mini Vinnies. After that, we were placed into teams of ten and worked on activities such as; cross making, friendship bracelets, finding star fish whilst blind folded and making book marks. We then had a delicious lunch with our friends!
Meanwhile the Fisher More Chaplains were setting up for the new Mini Vinnies/Chaplains/Gift Team members to get commissioned. We then attended Mass led by Bishop John. One of our pupils was an altar server!
Mrs McKeating and her group 'Mission Impossible' went to Kenya in the Summer of 2017 and gave each school a Nativity set made by the 'Mammas' from Kenya from banana leaves and we were also given an Angel each made also from banana leaves.
We had a lovely spiritual day.
Bake Sale
The Mini Vinnies held a bake sale to raise money to help the refugee families who have recently arrived in the local area, several of the families are expecting babies soon. They made £44.50.
Additionally, they are collecting baby clothing and items for this cause.
Mini Vinnies, ECool Club and Choir visit to Cravenside.
The Minnie Vinnies, members of the ECOol Club and the school choir visited Cravenside, where they delivered gifts for the residents and sang a selection of Christmas songs.
The Mini Vinnies visited Blessed Trinity High School in Burnley which was a joint event from Salford schools. The children shared ideas and examples of their successful projects and charity work. Father Firth also joined the group to celebrate mass at the end of the day.
Mini Vinnies Non Uniform Day for the Air Ambulance
The Mini Vinnies held a non uniform day in school to raise money for the air ambulance. The children could choose to dress either in green and yellow or as a doctor or nurse. £135 was raised which will help to support the important work the air ambulance does in getting sick and injured people to hospital as quickly as possible in difficult to reach areas.
Mini Vinnies Bake Sale
The Mini Vinnies held a bake sale in school to raise funds for Macmillan Cancer Support. They raised an amazing £86.85. Well done!