PSHE
PSHE at St Joseph's Primary School
Intent, implementation and impact of our PSHE Curriculum
At St Joseph's Primary School, Personal, Social and Health Education (PSHE) enables our children to become independent, aware and healthy citizens of their communities. The programme aims to support pupils to thrive in a time of rapid change. Although the specific content of PSHE education will constantly evolve as the world changes, the curriculum is based upon three core themes: Health and Wellbeing, Relationships and Living in the Wider World. Therefore, PHSE aims to develop pupils, personally and socially and supports the growth of well-rounded individuals.
Intent
Our curriculum for PSHE works to meet the needs of our pupils within the diverse society they live in. The curriculum is vital in allowing children to develop emotionally, mentally, alongside their academic studies. An integral part of the curriculum is supporting the development of self-esteem and confidence of the pupils, supporting the self-efficacy of individuals. The curriculum also offers the opportunity for children to become prepared for the wider world including gaining an understanding of their rights and responsibilities, money and how to take care of the environment. Thus, we hope that the PHSE curriculum will allow children to be independent, curious and confident individuals.
Implementation
We believe that PSHE plays a vital part of Primary education and our Catholic values, therefore PSHE is taught explicitly in KS2 across the year within weekly lessons, and part of the wider curriculum within KS1. Monthly circle time is used to discuss arising issues within the wider world, important news events and real-life concepts allowing children to debate, question and discuss. Our PSHE curriculum is based on guidance from the PSHE Association and encourages pupils to become confident individuals who can make informed decisions about their health, environmental and social issues. The three core strands cover Identity, Relationships, Healthy and Balanced Lifestyles, Safety and Risk, Diversity and Equality, Rights and Responsibilities, Resilience, Power and Careers. Our PSHE lessons capture the requirements of the Department for Education for all schools 'to promote the fundamental British Values of democracy, the rule of law, individual liberty, mutual respect and tolerance of those with different faiths and beliefs'.
Impact
To ensure that children at our school are ready for life as an adult in the wider world. We aim to equip our pupils with the necessary skills that enable them to progress into healthy, independent and proactive members of their communities; who challenge stereotypes and break perceived barriers that may impact upon their future potential.
Please refer to our school policies for further information found in the Key Information tab.
PSHE in integral in our school curriculum. We provide many enrichment opportunities to enhance our curriculum. Therefore please refer to other sections on our website found under Curriculum and Shining Stars.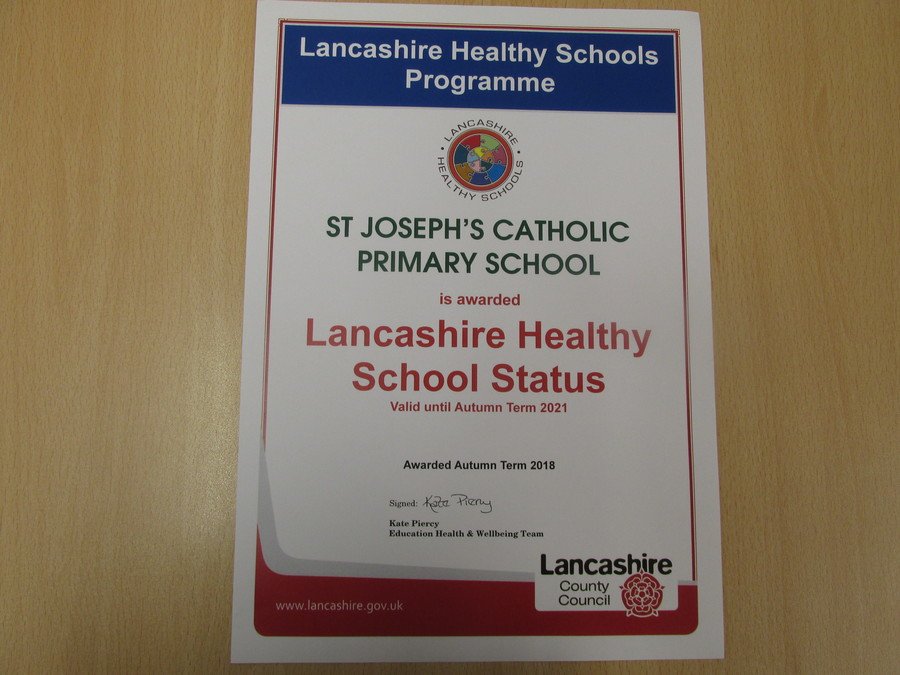 Our PSHE
At St. Joseph's we cover a wide range of activities which provide us with opportunities to help us grow in knowledge and understand our lives and the wider world. In each class we learn about different issues including money, citizenship, looking after our bodies, health and relationships. We also have visitors who come into school to provide opportunities to learn more such as Building Bridges, school nurse, sport visitors, charity groups etc. We also have a class council in each class who meet to discuss different things. Each class council can put ideas and topics to the school council who are elected by us in September. We were called 'Great ambassadors' by Ofsted in May 2017 and they recognised our ability to express ourselves and behave very well. Please look at some of our questionnaires to show that we have a good understanding of PSHE and know how to look after ourselves and keep ourselves safe.
RSE (Relationships and Sex Education)
Our personal relationship education follows a programme called 'A Journey in Love'. We see sex education as primarily the right and duty of parents. The school has a legal duty and complementary role to play. We place sex education in the context of the child's spiritual, moral and emotional development. We teach about this topic with sensitivity using both RE and Science lessons to introduce key learning objectives. We discuss the wonder of creation and put sex education into the right context, within a religious setting. Parents can withdraw their child from sex education lessons and are welcome to view the syllabus.
A Journey in Love by McCrimmons
A developmental programme for children in the primary years.
Contents:
RECEPTION - God loves each of us in our uniqueness
YEAR ONE - We meet God's love in our family
YEAR TWO - We meet God's love in the community
YEAR THREE - How we live in love
YEAR FOUR - God loves us in our differences
YEAR FIVE - Gods loves me in my changing and development
YEAR SIX - The wonder of God's love in creating new life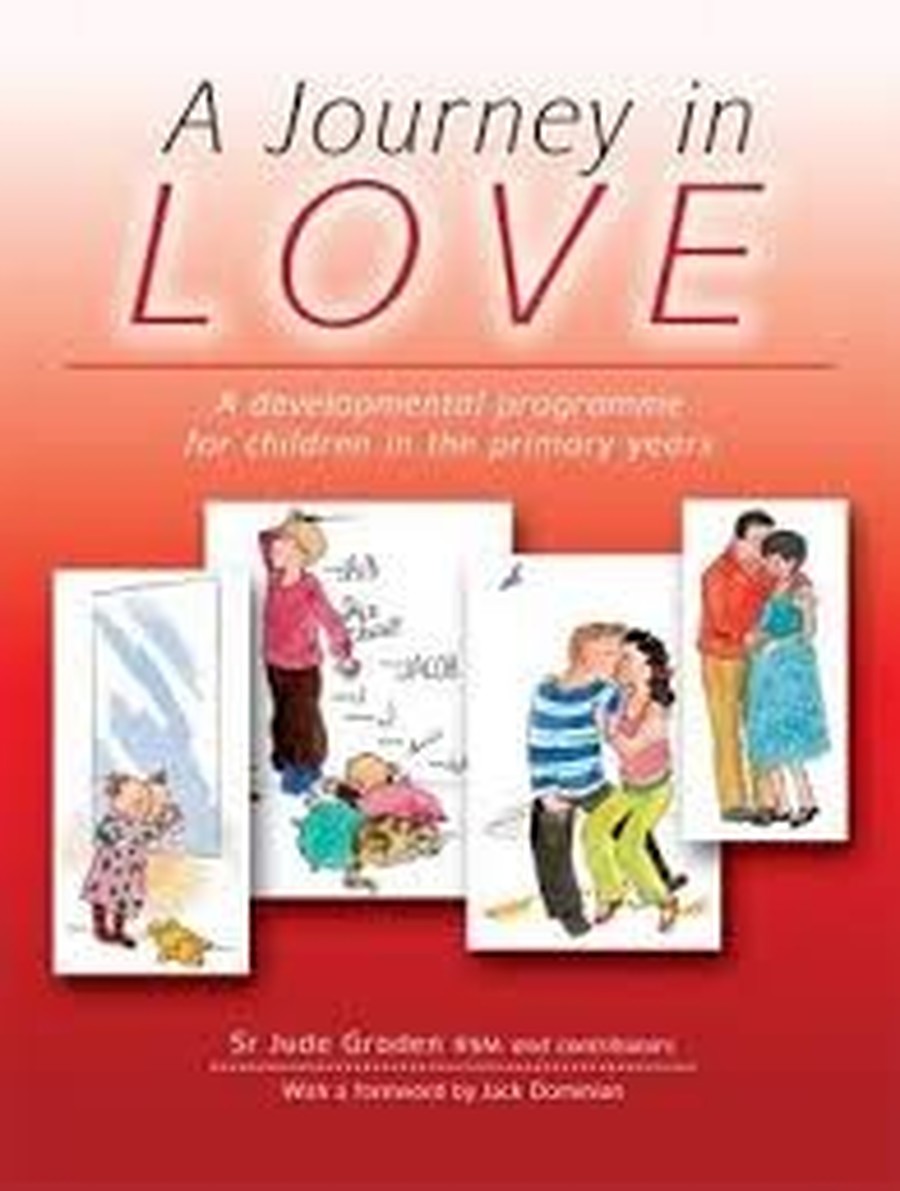 Ethos
At St Joseph's we believe that every child is special and has God given talents and skills. We provide a Catholic education promoting the academic, physical, spiritual, moral and social development of each child.
St Joseph's school, in partnership with the Parish of St Joseph's Barnoldswick which includes St Patrick's Earby, seek to share with each other the richness of our Catholic faith and provide a safe, happy and caring environment; where each one can be helped and nurtured in the growth of their faith. We also welcome children of families who are not Catholic but seeking a Christian environment for their child. Parents and carers will be supported actively and positively in their role as educators of their children.
We would be pleased to have the opportunity to show prospective parents around our school when the atmosphere and ethos can be experienced at first hand.
We welcome this as an opportunity to explain our aims and to be able to answer any questions that you may have.
During the school year parents are invited into schools for a wide variety of activities and events: parents' evenings, stay and play session in Class 1, school performances, parents and child reading sessions, workshops, assemblies etc.
We want our families to experience what happens inside school first hand. The school calendar available on this website will keep you informed of key dates. We will also use our text service to inform you of special events.
I asked a number of children how they feel when their parents attend school events and assemblies. This is what they said:
'I feel so happy when my mum watches me receive my certificate. It makes me smile!'

'I like sharing books with my mum at the parent and child reading sessions. It is a special time just for us.'

'My dad came into the stay and play session today. It was really fun.'

'When I got my certificate, i could see my mum at the back and I felt so proud.'
Views from parents at our recent parent and craft session:
My child's Grandma thoroughly enjoyed the session and thought it was really well run. My child loved it.
I really enjoyed the craft session with my Grandson. The presenters were very informative and gave us lots of craft ideas to engage with the children. My Grandson and I made a lovely hand wreath which he was so proud to take home. He also made a Christmas tree decoration.
We both enjoyed the session, my daughter enjoyed sourcing the materials and working in a small team. We had to use a broad range of skills so it was also challenging.
It was lovely to do the craft event it helped get in the Christmas spirit. There was a vast amount of craft materials and good ideas. The ladies who organised it were also very patient and helpful.
We really enjoyed the crafts session, especially spending 1-2-1 time with each other.
Views from parents and children referring to our monthly reading sessions:
Lovely to see Olivia and her friends enjoying reading and getting excited about books. Child: Because she helps me read hard words.
I was happy to read with my Daughter at school. Child: I really like reading with my Mum and Dad. It was fun. I love doing it because it is like reading at home.
I was really happy I was with my Mum. My Mum was very exciting and really liked it.
I'm very excited when the parents come to read with us!
Enjoyed being able to come into the classroom and see where the children sit. Great to hear the children read and hear what they like to read about. Great choice of books and authors. I would love to come again!
Views from parents attending class assemblies and School Masses
I feel it is important to attend school masses as it shows my child that we know it is important for our faith; it's like being a role model
I like to attend school Mass when I can hear the beautiful singing. The children read to well and a super example and well behaved
I can't always attend every Mass or assembly but when I can I feel more involved and know what my child has been doing
I came to the class assembly and I know my child really appreciated seeing me there.