Friends of St. Joseph's
Please click here to link to our Facebook page
We are a group of parents that meet up voluntarily to discuss ways to help raise funds for the Friends of St Joseph's. We have a small number of parents that regularly attend these meetings and would be very grateful for any other parents interested. It is quite insightful as to how the Friends of St Joseph's is run and also what we have achieved over the school year.
The aim of the fund raising is to enable the school to buy new equipment that will benefit all of the children, and by holding events, such as, the Summer Fair, Disco's, Bag Packing etc.
Over the past few years we have bought cameras, Ipads, a new stage and more recently provided new playground markings.
Friends of St Joseph's Logo
We are in need of the children's help on this one, we would like the children to come up with a Logo for The Friends of St Joseph's. The winning design would be printed on each of the Friends of St Joseph's letters going out to the parents.
Donna Shackleton raised a point of maybe having a suggestion box inside the school reception, so parents with any new ideas that cannot make the Friends of St Joseph's meetings could have their say.
We are always in need of new ideas and would appreciate any input added by any parents or guardians.
Below are just a few of the items that Friends of St. Joseph's have raised funds for.
Glockenspiels
With support from the Friends of St. Joseph's, the school has been able to purchase glockenspiels for use in music. The children have been having a wonderful time learning how to play these exciting new instruments.
Clamber Stack
The school has been fortunate to receive an award of £10,000 from Awards for All and a generous donation of £6,000 from the 'Friends of St. Joseph's. This has enabled us to purchase two new pieces of outdoor equipment, the clamber stack and an amphitheatre. This equipment is for the Year 5 and 6 children who, in our school council meetings, have requested some outdoor equipment to challenge them.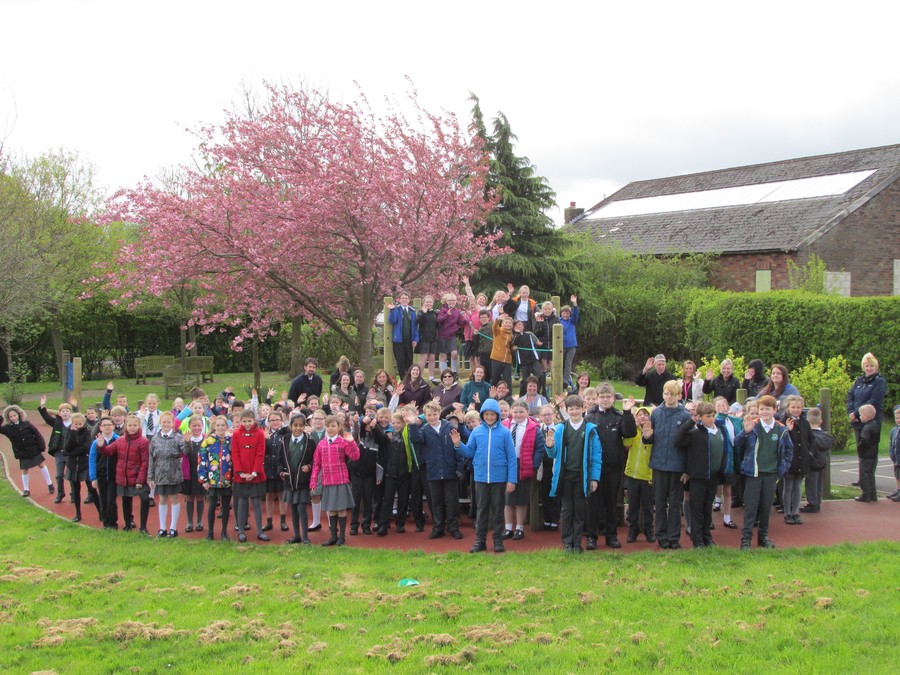 Playground markings