Our Church
ST. JOSEPH'S CATHOLIC CHURCH WEBSITE
Please click here to find out more about our parish and churches including the weekly newsletter.
Thanksgiving Mass
A Thanksgiving Mass was held for the children who had made their Confirmations and First Holy Communions this year. The children were presented with special wooden crosses to commemorate these special occasions.
First Holy Communion 2017
On Sunday 18th June, some of our Year 3 children made their First Holy Communion. It was a beautiful sunny day and wonderful to see so many families and parishioners in church. We were very proud of the children.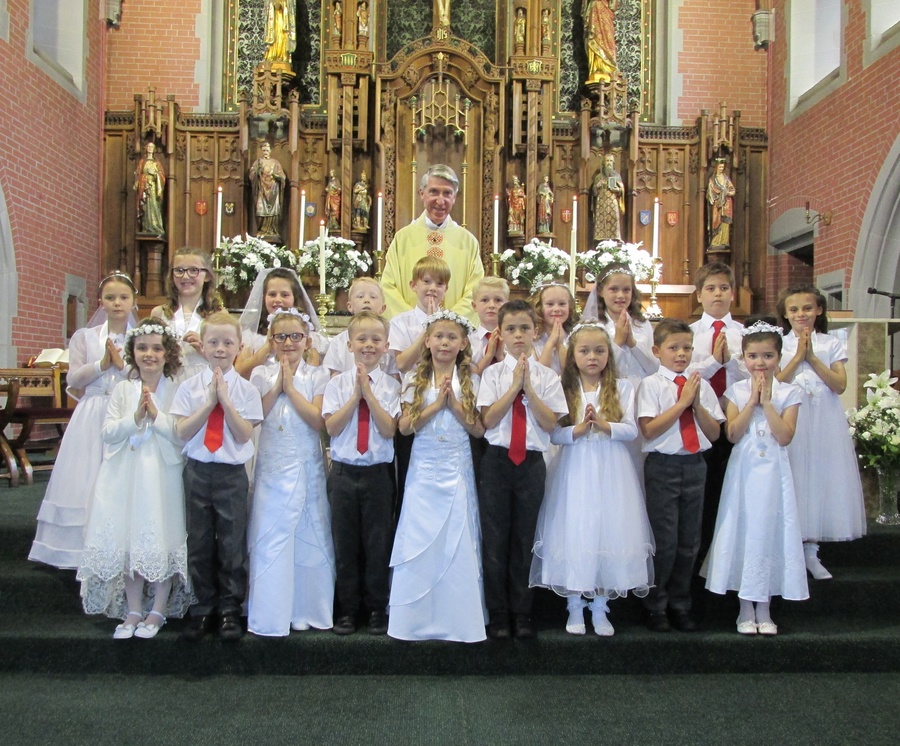 Confirmation
On 24th May, nine pupils in Year 6 made their Confirmation at St. Anne's church in Keighley.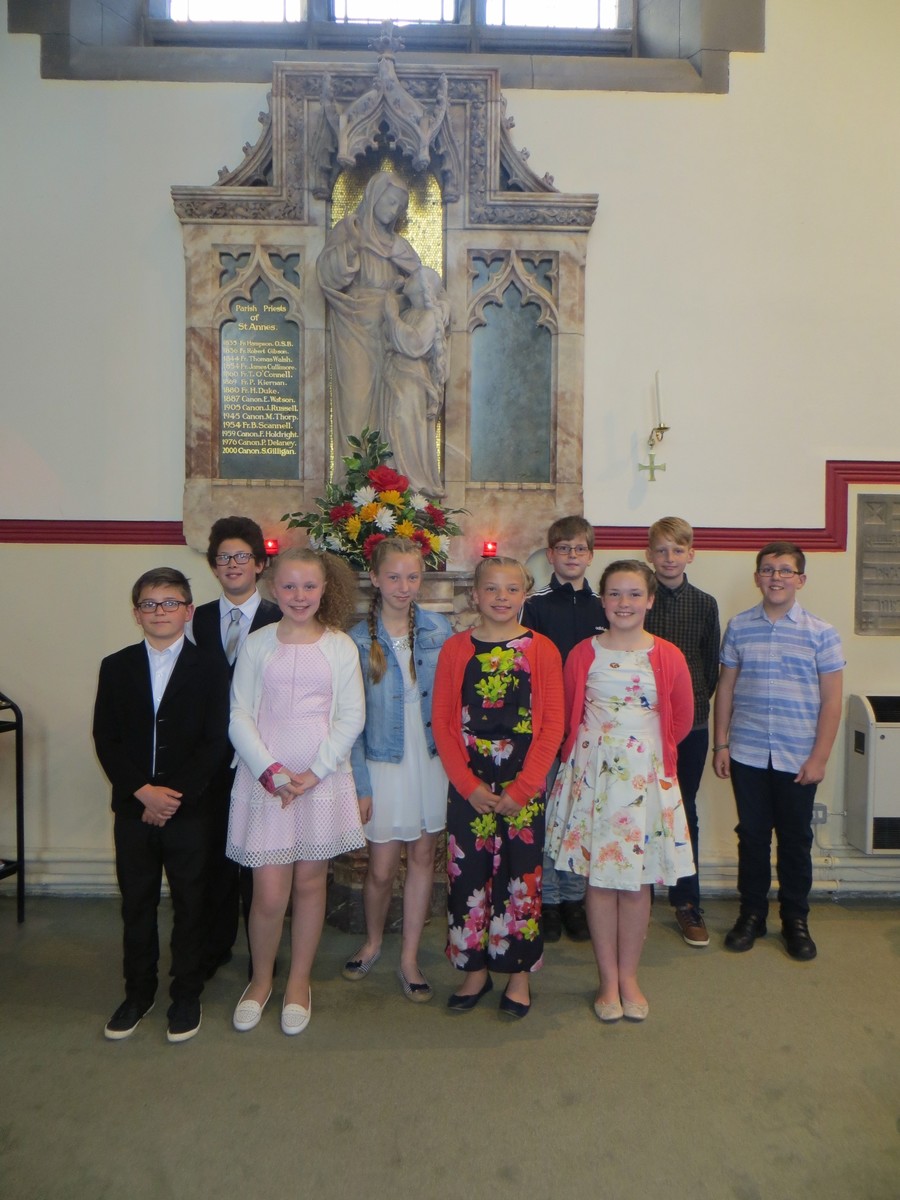 Harvest Mass
The school joined with the parish at St. Joseph's Church in a celebratory Harvest Mass. The children led the mass with bidding prayers, readings, and songs.
This year all donations went to West Craven Food Bank to support those in need locally.
A big thank you to all who gave donations and helped to make this a wonderful occasion.
Christmas Fair
The Christmas Fair was held at St. Joseph's Community Centre on Saturday 28th November. Despite the bad weather this event was very well supported and made over £1500 which will be shared between the parish and the school.